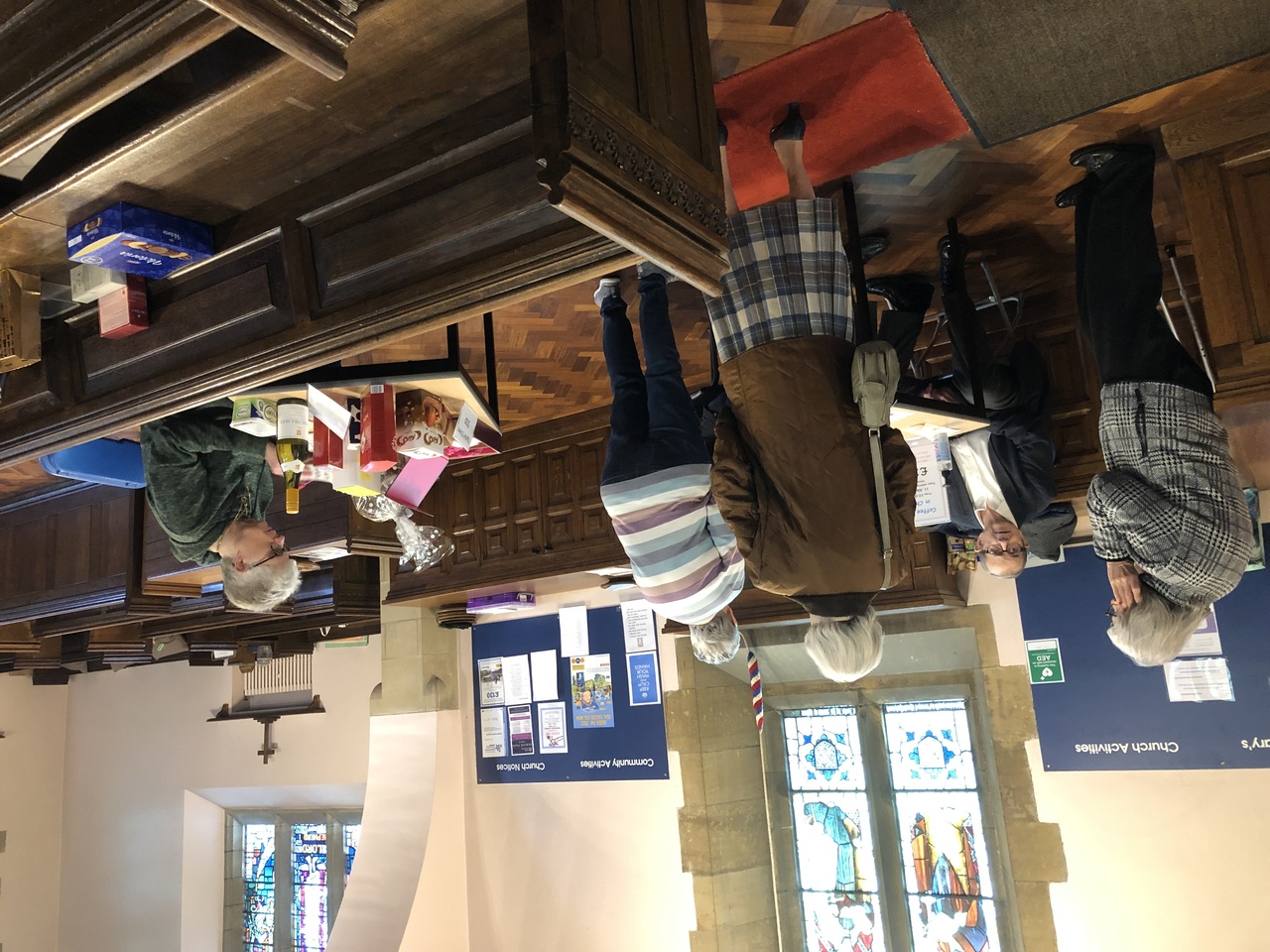 Coffee morning have restarted.
The second coffee morning took place on the 16th March. It was well attended by parishioners and It is hoped that these mornings will expand in numbers in future months..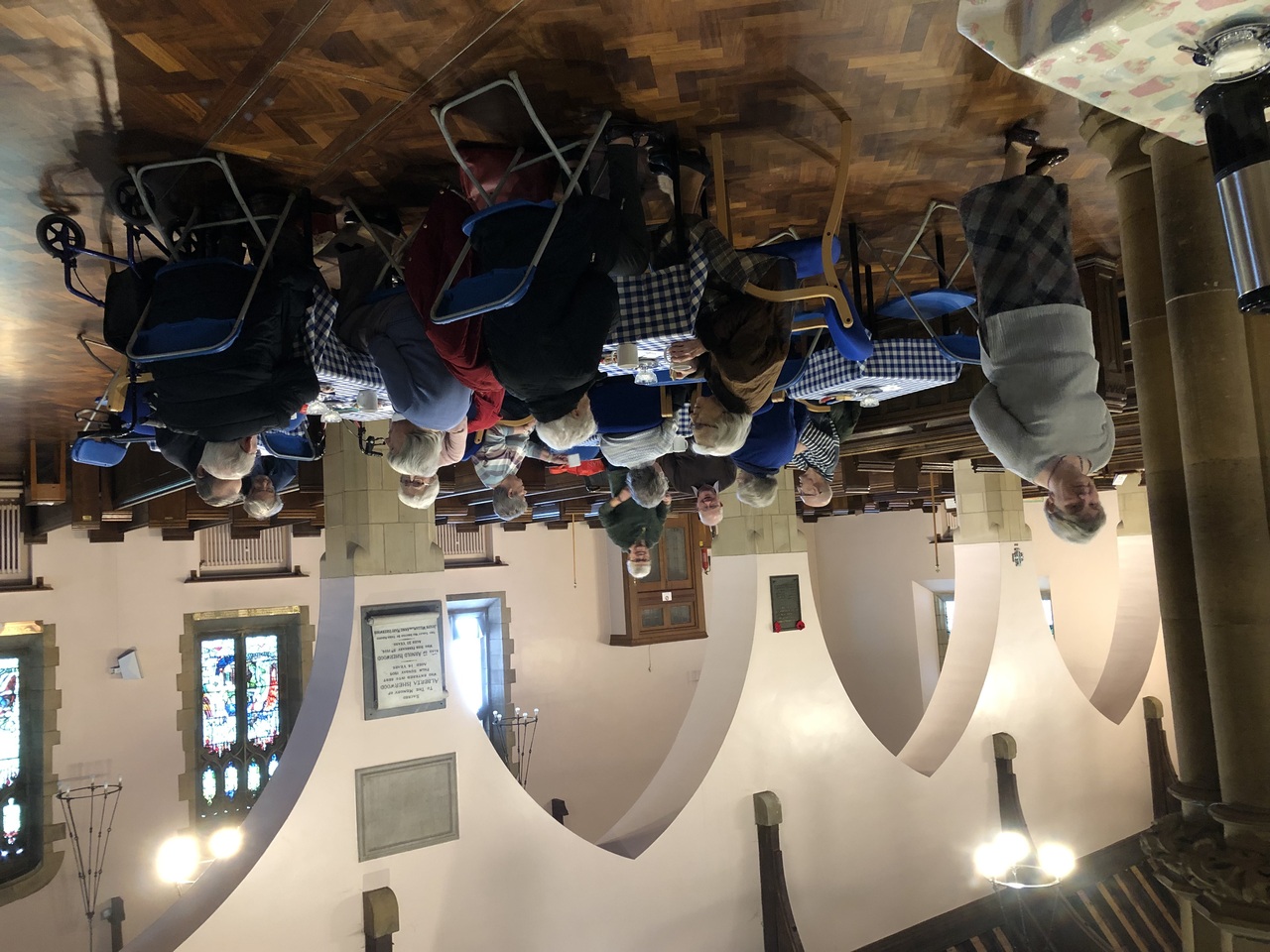 For a small entrance fee even waitress service was included !!
As well as coffee and biscuits there was a raffle and cake stall..
The next Coffee Morning will be on the 6th April..
          Carol Singing -     11am 19th December 2020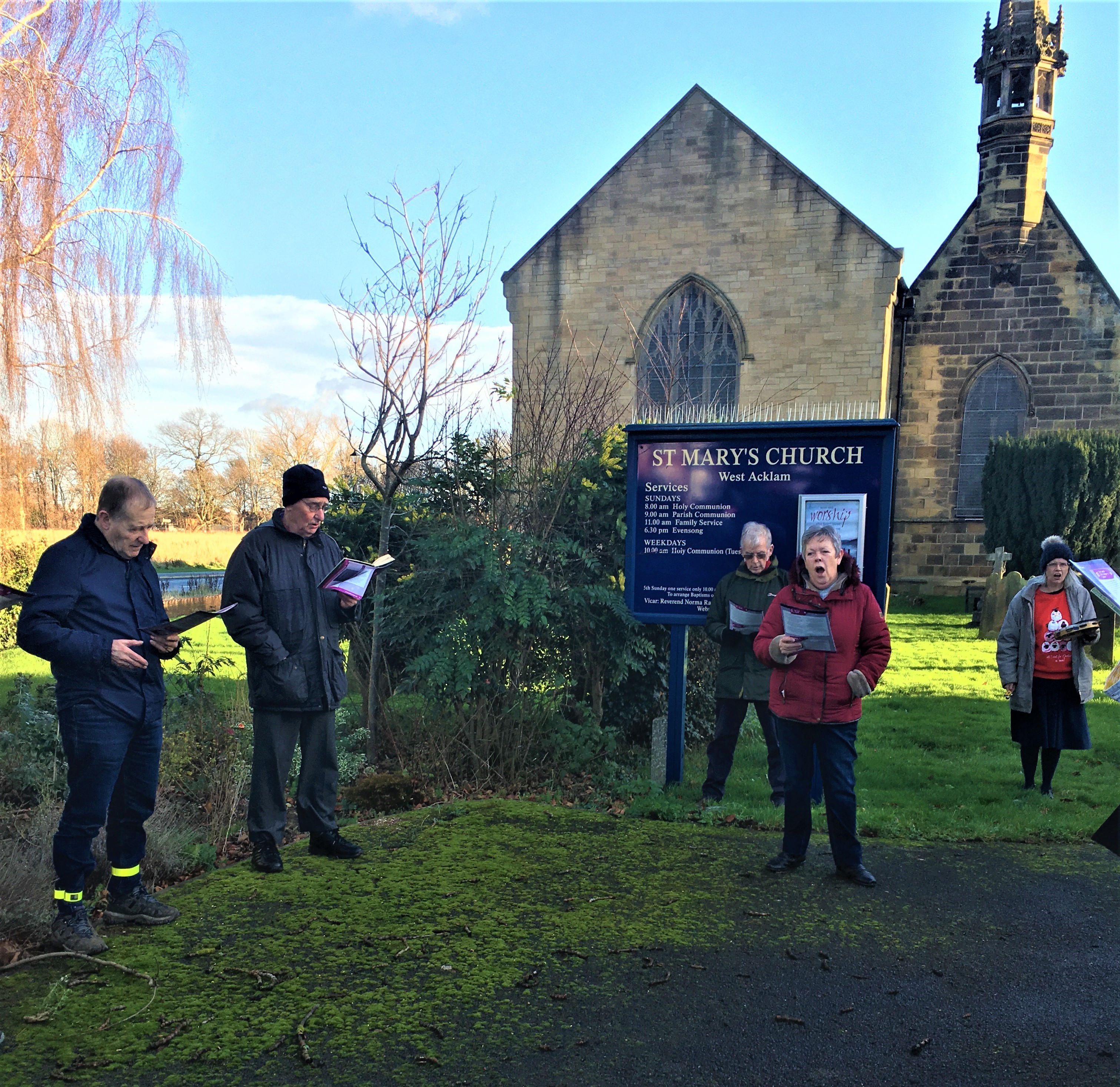 On Saturday 19th December 2020 some of the hardy members of the congregation turned out to sing carols.
Except for family bubbles all stood at least 2 metres apart in the churchyard entrance.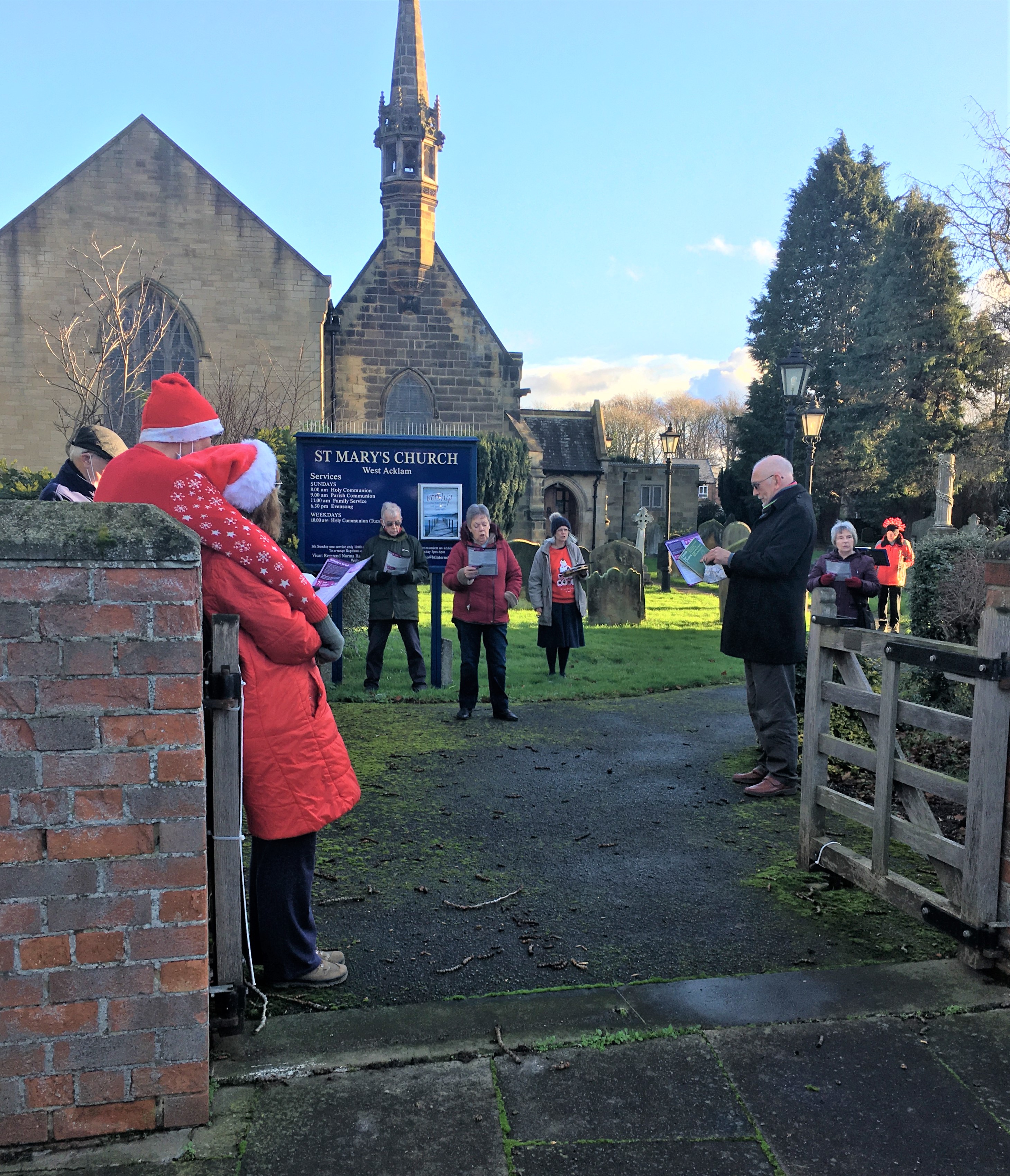 Twenty in all, including 5 who were just passing by and joined in, so we had an overflow outside the gate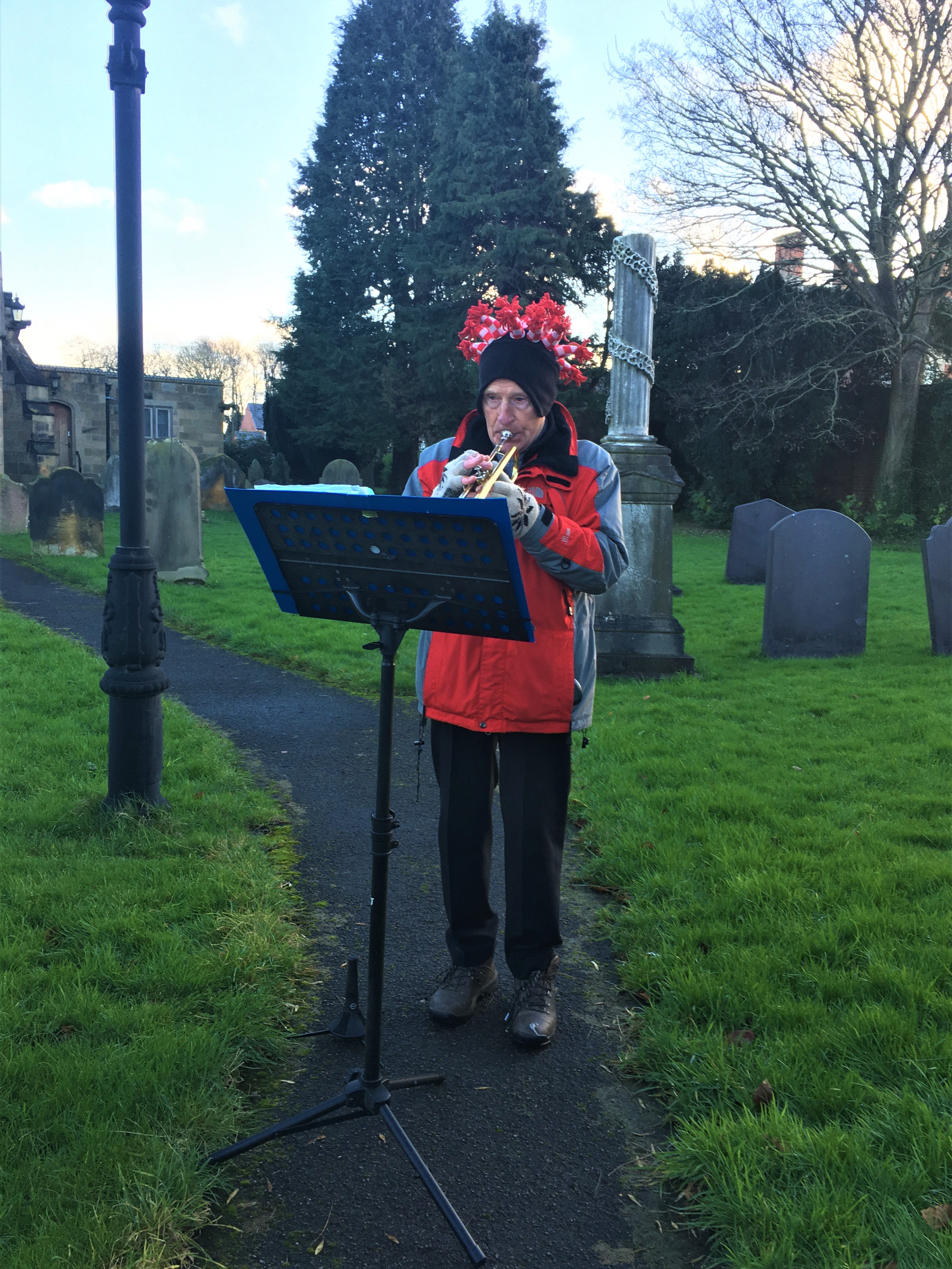 Tony came along with his trumpet and gave the singing a boost as well as the correct note to start on !! He didn't forget his Christmas hat either