This is the 29th Parish Magazine on St Mary's website.
As always thanks to all who have contacted us, please keep in touch and send us comments and articles for inclusion.
We appreciate that there is a lot of content in the web magazine, far more than a paper copy would have. But we think there is a lot of interest in the articles we have chosen and that it is ideal for you to dip in and out of and not read them all at once !!!
Pauline & Bob - co editors..

Updated 1st August 2022
_________________________________________________________


From the Vicar – Work and Rest
August sees many of us taking holidays to get some well-earned rest from working. But what is the biblical relationship between rest and work? The Bible shows us that we are to work from rest, not rest from work. How is this working out in our current experience?
When God created human beings on the 6th day, the next full day was a day of rest before the work began:'Then God blessed the seventh day and made it holy, because on it He rested from all the work of creating that He had done.' (Genesis 2:3). Sunday is a day of rest at the beginning of the week.
Jesus lived out this rhythm of rest and work in His own ministry: 'Very early in the morning, Jesus got up and went off to a solitary place, where He prayed' He then told His disciples: 'Let us go somewhere else so that I can preach there also. That is why I have come.' (Mark 1:35-38).
Here is a rhythm for our own lives: 'I am the vine; you are the branches. If you remain in Me and I in you, you will bear much fruit' (John 15:5). Our work/fruitfulness arises out of the time we abide/rest in Jesus. He will then show us what aspects of our lives need pruning: 'while every branch that does bear fruit He prunes so that it will be even more fruitful.' (2).
Let's use this month to reflect on how this pattern is working in our lives:
Are we spending enough time 'abiding' in Jesus?

Are we putting our energies into the right balance of rest and work?
Are there unproductive areas of our lives and churches that need pruning?
Remember God created us as human beings not just human doings!!
____________________________________________________________
Random Ponderings by a Recognised Parish Assistant
Summertime – and we in Middlesbrough are blessed to have the lovely countryside of the North York Moors just a short distance away. If you go to Clay Bank car park (just up the hill from Great Broughton), then walk a little further up the road and turn left onto the Cleveland Way footpath, within about two miles you will find yourself at the top of Round Hill, which is the highest point on the whole of the North York Moors at 454 metres (yes, higher than Roseberry Topping, which is 'only' 320!). The actual summit is just off the path on your left, marked by a nice white(ish) 'trig point' or surveyors' pillar. You can see quite a long way on a clear day.
If you leave the path and go to the trig point (safety hint: wear trousers tucked into socks, there are hungry ticks on the moors!), you will find that you have climbed up an odd little mound to get there. It doesn't quite look natural – and it isn't. About 4,000 years ago (give or take a few centuries), our ancestors built it, to commemorate at least one of their dead. The Round Hill barrow is the loftiest of hundreds scattered across the moors, where our forebears farmed, hunted, and raised their families, using tools of wood, bone, stone and bronze.
We know nothing about the person whose body or ashes were first laid to rest in this place. It's assumed they were powerful and important, to be placed on this highest point, where Earth and sky meet above the plains below. But who this man or woman was, their character, their actions, their beliefs, whether they were loved or hated or feared – we will never know. All this silent monument tells us is that they were here.
The years passed, the climate became less kind, the people moved down from the bleak moorland, and the great one under the Round Hill barrow was forgotten – except by God, who forgets no-one, from least to greatest.
Somewhere near the time that the barrow was built (give or take a few centuries), another great leader lived who we do know about: Abraham, who trusted God. (His traditional burial site is revered to this day). And around 2,000 years later, his family became the family of the King of all kings, Jesus Christ.
It's thought by many that Jesus' tomb, also, has been found. It, too, is on a hill (though not at the top) and many go there to remember him. But he is not there – he is risen. We don't need to wonder what he was like – by his Spirit we can know him now, our loving Shepherd and redeemer. And we don't need to climb a hill to find him – if we call upon him in trusting prayer, he has promised (John 6:37, 40) that he will never turn us away, but lead us into everlasting life.
Hilary Longstaff
___________________________________________________________________________________
Keeping calm in the storm
One of the most famous stories about Jesus is the calming of the storm (Luke 8:22-25). Of course, anyone could say that the wind stopped suddenly of its own accord, but the disciples were not fooled. They had seen a number of these 'coincidences' in Jesus' ministry, and they weren't about to ignore this one. Jesus had calmed the waves with only His words. Wasn't this an act of God? Who else could be in complete control of creation?
Jesus dealt graciously with the very pressing and practical issue of the raging storm before He did a bit of teaching, asking His followers "Where is your faith?" It's not surprising that they were scared, given the circumstances, but clearly Jesus expected better of them. He had already been teaching them for some time, and clearly knew they were ready to trust Him.
In similar circumstances, Christians often do several things in quick succession. We start by panicking and being afraid. After a while we might remember what we know about God's character and pray for help, trusting that whatever happens He will help us to handle it. Most often, we don't get the storm-calming effect when we ask for it, but battling on with faith and God's help is much easier than trying to keep going in a panic.
'Peace' in this kind of situation is a very active holding on to what we know about God. The difference between trusting and not trusting can be like night and day in terms of stress levels. I have found that it can make the difference between unmanageable stress and something that stretches me and teaches me something new.
Knowing some science can help us to trust God. A Being who created the whole universe, sustaining the wonderfully creative processes that produced diverse life on earth, must be both extremely powerful and extremely wise. The God who can both calm the waves and walk on them must be in complete control of the things He made. When this knowledge goes hand in hand with experience of God's intimate love for us and care for us in every situation that we find ourselves in, I am reassured that He's got things in hand. I will always need help from others to pray faithfully in stormy situations, but hopefully I've seen enough now not to panic for too long.
Time (and my closest friends) will tell!
_______________________________________________________________________
The Revd Tony Horsfall, a former missionary in East Malaysia and then retreat leader based in West Yorkshire, considers the slow and steady type of Christian.
Being brave?
Some time ago I was helping my grandson George into his car seat in the back of my car, when I accidentally banged his head. He started to cry. "Come on, George, be brave," I said.
"But I don't want to be brave!" he wailed.
I guess we all know that feeling. Sometimes life is hard, and we know we have a need for courage, but somehow, we just don't want to be brave. We would rather give in, surrender to the difficulties, and wallow in self-pity.
The Bible seems to constantly exhort us to be brave, to be strong, to take heart, to be courageous. And life during a pandemic and a war certainly calls for us to make a courageous response. But occasionally we may feel overwhelmed and ready to give in or give up.
Perhaps you are reading this at just such a moment. Maybe this comes as a message to you from God so that you do not lose heart. He knows you, and He sees your situation. And He speaks to encourage you, as He did to the church at Philadelphia: "I know that you have little strength (Revelation 3:8)."
He is the compassionate and understanding God who draws alongside us, to give strength to the weary and power to the weak (Isaiah 40:29). You don't have to do anything, simply turn to Him in your need and ask for help. You will discover, as the apostle Paul did, that when you are weak, then you are strong. His power will be demonstrated through your weakness. You can then do whatever is required of you, because He will give you strength.
_________________________________________________________________
Canon Paul Hardingham continues his series on the very fundamentals of Christianity.
Christian Basics No 8 Prayer
Most of us identify with the disciples' request: 'Lord, teach us to pray' (Luke 11:1); having seen Jesus pray, they wanted to know how to pray.
A Loving Relationship
Jesus begins with father: 'When you pray, say: Father' (2). Prayer is like a child asking their parent for help. This reflects Jesus' own intimate relationship with His Father. He invites us to share this relationship using the Lord's Prayer, as way into His presence (2-4). Imagine using this prayer as a child sitting on your parent's lap. God delights to hear us!
A Loving Readiness
Jesus' parable makes the point that God is always ready to hear our prayer. When the man turns up at midnight asking for bread, his friend inside gives him whatever he needs because of his 'shameless boldness' (lit)' (v.8). If the man answers despite all his family being asleep, how much more will our Father in heaven respond to our prayers. We should never give up!
A Loving Richness
Jesus concludes with a threefold promise: 'ask and it will be given to you; seek and you will find; knock and the door will be opened to you.' (9). Does this mean that God will give us whatever we ask for? As earthly parents only give good things to their children, how much more is this true of our heavenly Father: 'Which of you fathers, if your son asks for a fish, will give him a snake instead? Or if he asks for an egg, will give him a scorpion?' (11,12). He doesn't give us everything we want, but what is best for us.
'If God were to say to me, 'I want to give you a special love gift, what would you like?' I would say: 'you choose'' (SD Gordon).
____________________________________________________
4th August Jean-Baptiste Vianney Cured'Ars. Spiritual Guide.
Jean-Baptiste Vianney is the saint for those whose passion is to help people find peace with God.

Vianney was born near Lyons in 1786, the son of a peasant farmer. With no money for schooling, he first became a shepherd. But, like David in the Bible, his deep personal faith and zeal soon drew him away from guiding sheep to guiding people.
It took Vianney nine long years to become a priest. For one thing, he just couldn't learn Latin, but also he had to hide for a year to avoid being conscripted into Napoleon's army. But eventually, in 1815, at the age of 29, he was ordained, and after a curacy, was sent to the tiny village of Ars-en-Dombes near Lyons. Here he remained for the next 40 years, becoming known simply as the 'Curé d'Ars'.
Vianney soon proved that it did not take Latin to be an excellent parish priest. His ability to preach with simplicity and passion, and his gifts as a truly outstanding spiritual director soon had the people flocking to him for help.
At one stage in Vianney's ministry, he was spending up to 16 hours a day hearing confessions and counselling people. He seems to have had a God-given ability to discern the real issues in a person's life, and to put his finger on the real causes of their problems.
As the years went by, Vianney's fame spread, and tens of thousands of people came to the Curé of Ars-en-Dombes. (20,000 in 1855 alone.). The rich, poor, famous and obscure, all of them were welcomed and prayed with and helped by this extraordinary parish priest – sometimes up to 300 of them a day.
It was an exhausting routine, but Vianney felt he could not retire. And so eventually he died at work in his parish, on 4th August 1859. By then he was widely loved and respected not only by Roman Catholics, but also by the Protestants.
_____________________________________________________________________
The Revd Dr Jo White continues her series on aspects of Christianity.
Reflected Faith Series: The Awesomeness of God
Church buildings come in all shapes and sizes, and yet they can all be traced back to one of three basic designs.
They all have a Sanctuary which is the main altar or table area, and a Nave where the people stand or today, more usually sit. (We thought about the nave last month.)
The simplest plan will have just these two areas.
The next would have a Chancel which is an area between the nave and the sanctuary, often marked by a step or a wooden screen and most often where the choir sits.
The third basic plan is the shape of a cross – cruciform. These churches often have a tower where the four arms meet, rather than it being at one end.
Church plans grew and changed when new worship styles were introduced; e.g. if you want to do processions you will need some space for them, and so aisles were brought about.
Every part of the building reflects something of the faith and thinking about God and the practicalities of worshiping Him.
This month
If you can, have a look around the inside of a church building near you. What shape is it?
In particular go up close to the sanctuary. In a Church of England building this area is likely to be grander, more highly decorated and even carpeted! The only people 'allowed' into this area are those directly involved in 'celebrating' the Communion or Eucharist.
This remembrance or celebration of Christ's body and blood taking place here makes it the most 'holy part' of the church: hence the area is separated from the chancel by a step or an altar rail to alert everyone that this is 'holy ground'.
Many years ago, when I was part of a church visit to India, I had the privilege of preaching – translated by the Bishop! – and was invited to act as his deacon in the sanctuary. As such we were the only two people in the building who removed our shoes on entering the building.
What does this space say to you about how awesome God is?
__________________________________________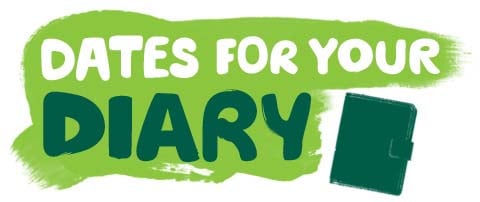 August Diary Page
BCP Holy Communion service each Sunday at 9.00am (Said service)

Holy Communion each Sunday at 10.00am
Holy Communion each Tuesday at 10.00am
Evening Prayer each Sunday at 6pm apart from the third Sunday in the month when there is Compline at 6.30pm
DIARY PAGE
THERE WILL BE NO SERVICE OF EVENSONG DURING AUGUST
EVENING PRAYER WILL TAKE PLACE AT 6.00PM INSTEAD
Sunday 7th August
9.00am Holy Communion
10.00am Parish Communion
6.00pm Evening Prayer
Tuesday 9th August
10.00am Holy Communion
Saturday 13th August
Churchyard Tidy 9.30am – 12 noon
Sunday 14th August
9.00am Holy Communion
10.00am Parish Communion
6.00pm Evening Prayer
Tuesday 16th August
10.00am Holy Communion
NB THERE IS NO COFFEE MORNING DURING AUGUST
Sunday 21st August
9.00am Holy Communion
10.00am Parish Communion
6.30pm Evensong
Tuesday 23rd August
10.00am Holy Communion
Sunday 28th August
9.00am Holy Communion
10.00am Parish Communion
6.00pm Evening Prayer
Tuesday 30th August
10.00am Holy Communion
____________________________________________________________________
Golden Wedding Anniversary
Congratulations to Jenny and Barry Lomas who celebrate 50 years of marriage on August 5th.

Best wishes from all your friends at St Mary's.
___________________________________________________
Bible Study
There will be NO Bible Study during August.
It will resume on Monday 5th September 7pm – 8pm (via Zoom) and continue to look at the Bible passages for the previous Sunday and what they mean for our faith and lives.
Contact Hilary Longstaff (07775 811 694) for details
______________________________________________________
Prayer Meeting
A monthly Prayer Meeting will be held in church on the first Tuesday of every month, beginning on Tuesday 6th September at 7.00pm.
All are welcome.
_____________________________________________________________
by Lester Amann
Grace - it really is amazing
Most of us will know the hymn, Amazing Grace, by John Newton. Grace is an essential element of our faith, but what is it, exactly?
In everyday life the word 'grace' has many uses: in the courts, a pardoned person has been 'shown grace'; in the arts, an exquisite dancer moves with beauty and grace; if someone undertakes an unpleasant task cheerfully and willingly, it is done with 'good grace' and composers sometimes add 'grace notes' to their music to enhance the playing of their music.
The biblical use of the word 'grace' is quite different! The New Testament describes grace as God doing something for us that we could not do for ourselves. That 'something' is the free and unearned favour of God towards us. It is God's goodness which removes human inferiority and worthlessness and which raises our status. It pays the debt of sin. Grace welcomes the wretched, the weak and the wayward. It adopts us – homeless orphans – into God's family.
The story of King David and Mephibosheth is a remarkable example of grace. (see 2 Samuel 9:1-13) When David discovered a disabled relative of a former friend, he opened the way for this person to be brought into the royal household. He was accepted into David's family and given the same status as one of his sons.
Similarly, God accepts the unacceptable into His Heavenly Family. He accepts us as we are, regardless of status, health – or any objections we may have! Our gracious God loves us even though we are unlovely, undesirable and unholy.
We most see God's love in the gift of His Son. We can only be thankful that through Christ we have a new relationship with God. It is by His grace we are saved.
In John Newton's famous hymn, he wrote 'grace will lead me home'. Through the grace of God we can be assured of eternal life, joy, peace and security with Christ.
__________________________________________________________________
Revd Dr Herbert McGonigle, tells the story behind a well-loved and well-known old song.
The story of the yellow ribbons
One of the greatest doctrines in the Bible is the love of God for His people. Both Old Testament and New Testament tell us what God said to His people through Jeremiah: "I have loved you with an everlasting love" (31:3).
It was that love that moved the Father to send His Son into the world (John 3:16). Paul writes glowingly of "that great love with which He loved us" (Ephesians 2:4). John emphasises the same great truth in a magnificent creed of just three words: 'God is love' (1 John 4:8). Quite simply there is nothing in all creation more reassuring, more comforting, more encouraging, more uplifting than to know that God loves us. And we can even put it in personal terms as Paul did. 'He loved me and gave Himself for me' (Galatians 2:21).
The following true story, from the life and ministry of John Wilbur Chapman, is a good illustration of such love.
Back in 1893, Chapman was a Presbyterian minister from Richmond, Indiana, who had moved into full-time evangelistic ministry. Chapman told of how one evening he was travelling by train in a rural part of the state of Kansas. The only other passenger in the carriage was a young man and Chapman noticed that he was becoming very agitated. He kept glancing out of the window and then covering his face with his hands. Finally, Chapman asked if he could help.
The young man was a bit reluctant, but finally opened up. Many years before he had run away from home and 'sown his wild oats.' He had not contacted his parents for many years and now he was afraid they wouldn't want him back. He had written home some weeks before and told them he would be travelling on this train. At a certain point it passed very close to his home. In the letter he had begged his parents' forgiveness and asked if they wanted him to come home. If so, they were to tie a yellow ribbon on the old apple tree that grew right beside the railway lines.
"Sir," he said to Chapman, "the train will soon pass my home but I'm afraid to look. If there's a yellow ribbon on the tree, I'll get off at the next station and go home. If there's no ribbon, I'll just travel on. But I'm too afraid to look out for the tree." So Chapman offered to look for him. The young man hid his eyes and Chapman kept watch.
"You can open your eyes now," he said a few minutes later. The returning prodigal looked at Chapman with tears and quivering lips. "All is well," said the evangelist. "There is a yellow ribbon on the apple tree. In fact, there's far more than one. Every branch is hanging with yellow ribbons, scores and scores of them. Your parents love you so much and want you to come home."
If parents can love their wayward children like that, how much greater is the love of God! Truly, we are loved with everlasting love.
____________________________________________________________________
Guardians for Child Asylum Seekers
The Children's Society is backing a campaign for guardians to be given to help unaccompanied children asylum seekers.
As a spokesman explains, "After their long harrowing journeys to the UK, many children seeking safety arrive here alone. The only thing waiting for them is a difficult and draining immigration process. With nobody looking out for them, it's tough."
And so Children's Society is now supporting a group of young people known as the YLCSC (Youth Led Commission for Separated Children ) who are campaigning to change this. Their aim is for all children who arrive in the UK alone to be given a legal guardian.
This person would be "someone to take them to immigration interviews, make sure they're heard, help them adapt to life in a new country. Guardians give children seeking asylum hope for a brighter future."
More at:
www.childrenssociety.org.uk
_____________________________________________________________
Middle East and Africa facing a "toxic" crisis of conflict, climate change and Covid-19
Compassion, the humanitarian aid organisation, is very worried about the rising cost of living in the developing world.
As a spokesman explains, there are already 365 million children worldwide living on less that £1.45 a day. No wonder that the UN has recently declared that social conditions in many developing countries are now "at a breaking point".
Compassion is especially concerned about the millions of people across the Middle East and North Africa. Many people in this region are "already struggling to access enough food because of a toxic combination of conflict, climate change and the economic aftermath of Covid-19," says Corinne Fleischer WFP regional director for the Middle East and North Africa.
She warns: "This crisis is creating shock waves in the food markets that touch every home in this region. No one is spared."
Russia and Ukraine are two of the top three countries that export wheat to Africa. Rwanda relies on Russian wheat imports for 89% of its wheat. In Kenya, wheat prices are rocketing, but millers have very little access to funds.
Beatrice, one market vendor, in Kenya, admits: "Sometimes, we go to bed hungry because life has become so expensive…bread, especially, is something I can no longer afford to buy."
More on Compassion's work at
www.compassionuk.org
_____________________________________________________________
David Pickup, a solicitor, considers public noise
If music be the food of love…
You are in the centre of your local town looking at market stalls, and you become aware of a growing racket nearby. Some local young musicians have got loose. Pretty soon you cannot even hear yourself speak because it is so noisy. The sound is blaring out through amplified loudspeakers with a heavy bass. People around you are making faces because the music is not good.
What do you do and what do the people around you do? Not everyone wants to be blasted by a dreadful racket. Performers should realise that no matter how sincere and enthusiastic they are, musical tastes are different.
The first laws affecting buskers were in
ancient Rome in 462 BC.
The Law of the Twelve Tables made it a crime to sing about or make parodies of the government or its officials in public places; the penalty was death. These days, there may be local town or city restrictions or byelaws on busking (singing or playing music for donations).
There may be other offences. Playing or performing music may breach copyright laws.
It is also an offence, under section 62 of the Control of Pollution Act 1974, to use a loudspeaker in the street: (a) between the hours of nine in the evening and eight in the following morning, for any purpose; (b)At any other time, for the purpose of advertising any entertainment, trade or business;
There is also a crime called making a public nuisance. A person is guilty of a public nuisance who "a) does an act not warranted by law, or (b) omits to discharge a legal duty, if the effect of the act or omission is to endanger the life, health, property, morals, or comfort of the public, or to obstruct the public in the exercise or enjoyment of rights common to all Her Majesty's subjects." So, playing loud music could come under this.
It is also a crime to obstruct a public highway (footpaths, pavements, open pedestrian areas.)
As always this is a light-hearted guide to a complex subject and take advice. It may be that writing a letter to the Council or a quiet word will be more effective than threatening the law.
______________________________________________________________
Philip Larkin - the 'other Poet Laureate'
One hundred years ago, on 9th August 1922, Philip Larkin, one of Britain's most famous post-war poets, was born in Coventry. Often called "England's other Poet Laureate", he was also a distinguished librarian. He died in 1985.
His first book of poetry was published in 1945, but he came to prominence in 1955 with the publication of The Less Deceived, followed by The Whitsun Weddings (1964) and High Windows (1974). He was also a jazz critic for The Daily Telegraph and edited The Oxford Book of Twentieth Century English Verse (1973).
Most of his poetry was published during the thirty years he was university librarian at the Brynmor Jones Library at the University of Hull, a place he called "at the edge" and said it suited him well. Although not in the least nationalistic, his work has been described as "very English" as well as "glum" and "sad". He himself said that deprivation for him was "what daffodils were for Wordsworth".
His father told him never to believe in God, and it seems he complied with this, describing himself as an agnostic Anglican, though he came across more as an atheist. He saw beauty in the Bible but believed little of it, and the fear of death was strong in him.
He did however have time for the Church as an institution, or perhaps more accurately as a building, described in Church Going as a "serious…special shell". He declined the role of Poet Laureate when it was offered to him but has been described as the laureate of a "post-Christian, secular England".
Larkin had a number of close relationships with women, sometimes simultaneous, but he never married.
________________________________________________________________
Dave Pickup muses on holiday behaviour....
Things you do on Holiday but never at any other time.
Lend your key to a neighbour and spend half an hour explaining the knack of locking the front door which entails pulling, turning, and pushing at the same time.

Worry about your hanging baskets and runner beans.
Worry about your cat.
Spend an hour looking for window lock keys which you have not seen since last year and why aren't they in THEIR SPECIAL PLACE?
Get up at 3am to drive to an airport.
Eat and sleep beside total strangers.
Climb on a bus without knowing quite where you are going, or where to get off.
Wear a swimming costume while shopping.
Miss having a proper cup of tea.
Buy postcards.
Eat chips with almost every meal.
Wonder if your cat is okay.
Have a pocketful of foreign coins which you try to spend on your last day.
Go to a quarry museum and try to convince yourself it is interesting as you never knew there was so much to know about slate and that it comes in so many colours of grey.
Get on another bus and hope it is headed back to your hotel, whose name now escapes you.
____________________________________________________________
National Allotment Week 9th to 15th August
What creepy crawlies are lurking in your allotment? This year, National Allotment Week has teamed up with the Big Bug Survey to try and find out.
The theme of the week is Bugs, Bees and Broccoli, and the aim is to acknowledge the importance of gardening with nature in mind.
As the National Allotment Society (NAS) says, allotments are "a complex web of plants, micro-organisms, fungi, insects and animals that not only produces food but also supports eco-system services such as pollination and offers a refuge for wildlife in urban areas."
And Bugslife points out: "Bugs are so important to the healthy functioning of our allotments. We tend to focus on the 'pests' and ignore all the great work the other bugs are doing for us. They are pollinating our fruit and veg, controlling our pests and improving our soil."
So if you have an allotment, why not take the survey, and so contribute to the monitoring of allotments and bugs?
Go to:
https://www.nsalg.org.uk/news-events-campaigns/national-allotments-week/
____________________________________________________________________________
August Crosswords Clues (answers next month)
Across
8 Title given to the Messiah (Isaiah 9) (6,2,5)
9 International Nepal Fellowship (1,1,1)
10 Single (1Corinthians7) (9)
11 The — Archipelago (5)
13 Treachery (2Kings11) (7)
16 Of India (anag.) (2,3,2)
19 'Condemned to die in the — ' (1 Corinthians 4) (5)
22 Follower of a theological system characterized by a strong belief in predestination (9)
24 'To— the ropes' (Jeremiah 38) (3)
25 They brought together all the elders (Exodus 4) (5,3,5)
Down
1 The season when kings 'go off to war' (2 Samuel 11) (6)
2 'Lord; I am a — man' (Luke 5) (6)
3 Beaten with whips (1 Kings12) (8)
4 'You shall not — adultery' (Exodus 20) (6)
5 Encourage (Hebrews 10) (4)
6 Service of morning prayer in the Church of England (6)
7 'And — — him in your heart' (4,2)
12 Run (anag.) (3)
14 Member of 17th-century party that denied the right of autonomy to the Church (8)
15 'We—our lips' (Psalm12) (3)
16 Earnings (1Corinthians16) (6)
17 'That——you have renewed your concern for me' (Philippians 4) (2,4)
18 How Paul described Philemon (Philemon 1) (6)
20 Multiple territories under the rule of a single state (Daniel11) (6)
21 '—to Israel's guilt' (Ezra 10) (6)
23 This month (abbrev.) (4)
Send your answers with your name to
stmarywestacklamwebmagazine@outlook.com
____________________________________________________________________
July Answers

ACROSS: 1, Wife. 3, To battle. 8, Obal. 9, Disciple. 11, Bitterness. 14, Niacin. 15, Attain. 17, Passionate. 20, Tertiary. 21, Meet. 22, Weakness. 23, Deer.
DOWN: 1, Woodbine. 2, Feast day. 4, Orient. 5, Accusation. 6, Type. 7, Eyes. 10, Dedication. 12, Gadarene. 13, Ancestor. 16, Esdras. 18, Stew. 19, Area.
_______________________________________________________________________
ANAGRAM.
Fruit
Rearrange these letters to form the names of 10 kinds of edible fruit, including berries and currants. Each answer consists of one word only.
1. ALPINE PEP 2. DRAIN MAN 3. SYBER PARR 4. RIPCOAT 5. CARD TURNER 6. LENTEN MICE
7. LURN CABTRACK 8. TIGER ANNE 9. PETER OGAMAN 10. W S TREBARRY
BRITISH ISLANDS: Answers
1. SHETLAND 2. ANGLESEY 3. ISLE OF SKYE 4. ISLE OF WIGHT 5. LINDISFARNE 6. BARDSEY
7. ALDERNEY 8. GUERNSEY 9. LEWIS AND HARRIS 10. BENBECULA
Winners: No Entries
Compiled by Peter Warren
Send your answers with your name to
stmarywestacklamwebmagazine@outlook.com
_______________________________________________________________________
Ukrainian soldiers treat Bible like 'a life-saver'
Since the war broke out more than six months ago, Bible Society has been making the Bible available to soldiers as well as civilians in Ukraine.
Recently, Serhii, the commander of a military unit, told Bible Society colleagues in Ukraine how vital the Bible is to his troops. He said, "It is very important for soldiers to have the Bible. Things are very tough at times and many soldiers are praying to God.
"They may have never attended a church before. They may not have believed in God before. But now they are turning to Him. Many of them treat the Bible as a life-saver.
"I have a friend, an officer. He also received a Bible from our chaplain. Sometimes he faces situations that seem to be desperate. He turns to the Bible….and he says, 'You wouldn't believe it. Every time I find an answer. The Bible has a way out! I do as the Bible says and everything works well."'
Serhii added, "So, for those people who are facing enormous pressures on the frontlines, who experience hardship, both physical and moral, when they have this Bible in their pocket, when it gets very hard, a soldier can open it and find words that he needs to hear at that very moment. It is very important. Thank you!"
_________________________________________________________

Middlesbrough Foodbank
Providing emergency food to people in crisis
We don't think anyone in our community should have to face going hungry. That's why we provide three days' nutritionally balanced emergency food and support to local people who are referred to us in crisis. We are part of a nationwide network of foodbanks, supported by The Trussell Trust, working to combat poverty and hunger across the UK.
How Foodbanks work
Every day people in the UK go hungry for reasons ranging from redundancy to receiving an unexpected bill on a low income. A simple box of food makes a big difference, with foodbanks helping prevent crime, housing loss, family breakdown and mental health problems.
Food is donated
Schools, churches, businesses and individuals donate non-perishable, in-date food to a foodbank. Large collections often take place as part of Harvest Festival celebrations and food is also collected at supermarkets.
Food is sorted and stored
Volunteers sort food to check that it's in date and pack it into boxes ready to be given to people in need. Over 40,000 people give up their time to volunteer at foodbanks.
Professionals identify people in need
Foodbanks partner with a wide range of care professionals such as doctors, health visitors, social workers and police to identify people in crisis and issue them with a foodbank voucher.
Clients receive food
Foodbank clients bring their voucher to a foodbank centre where it can be redeemed for three days' emergency food. Volunteers meet clients over a warm drink or free hot meal and are able to signpost people to agencies able to solve the longer-term problem.
St Mary's Church contributions
Every fortnight a car load of foodstuff is taken by volunteers to Middlesbrough Foodbank on Skippers Lane Industrial Estate.
Recently is has been noted that demand has been greater due to the increase in the cost of living, energy bills etc. and so the Foodbank is running short of many items.
At the moment, they are especially running short of long life juice, UHT milk, tinned fruit and tinned custard, tinned rice pudding, basic instant foods and packets of microwave rice.
Toiletries are also required as it is having the basics like soap and toilet roll which make life feel normal. Ladies' sanitary items and baby food and nappies are also important donations too.
If you would like to help a family in crisis, donations can be brought to church or The Vicarage, 50 Church Lane.
Thank you to those who regularly donate, for making a difference to a family in need.
__________________________________________________________
Remembering Enid Blyton.
It was 125 years ago, on 11th August 1897, that Enid Blyton was born in East Dulwich, South London. This enormously popular British children's writer created Noddy, the Famous Five, and the Secret Seven. She is among the world's bestselling writers, selling more than 600 million copies of her books.
Enid was the daughter of a nature-loving clothing wholesaler, to whom she was very close. He once sat up with her when she was expected to die of whooping cough, determined that she would survive. Her mother was less solicitous. Enid was bright, popular at school and a talented musician, but decided against it as a profession, going into teaching instead.
She married twice – first Hugh Pollock, an editor at a publishing firm who helped her to become established as a writer. They moved to Buckinghamshire and had two daughters, but then divorced in 1942. The following year she married surgeon Kenneth Waters, and they moved in the 1950s to Manor Farm in Dorset, which inspired much of her later work.
Blyton's mystery and adventure stories have clearly defined good and bad characters and are easy to read. They have been criticised for being too simplistic, and more recently for some of the now outdated social attitudes and language. But they remain popular worldwide for their sense of joy and wonder at life.
Several of her books are based on biblical stories, but she had a general rather than personal belief in God. She was brought up as a Baptist, and her children were baptised in the Church of England: towards the end of her life she became interested in Roman Catholicism. She put much energy into charity work, encouraging children to do the same. She died in 1968.
__________________________________________________________________


In Every Corner Sing - The Diary of a Country Vicar
By Timothy Biles, Canterbury Press, £9.99
In the literary tradition of Parson Woodforde and Georges Bernanos, here is the moving, wise and funny diary of a country vicar. It raises profound questions about the nature of ministry and the future of the church through its gentle yet acutely observed portraits and stories. A good summer read.
______________________________________________________________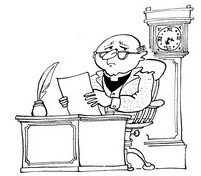 Editor: The Revd Dr Gary Bowness continues his tongue-in-cheek letters from 'Uncle Eustace'…

The Rectory
St James the Least of All
Your offer to bring in your team of church members, in order to make a house call on every home in our parish, was most generous.
I do understand why you would need us to accommodate your team of 25 visitors, and then hold a residential training weekend for our own members of the team. I accept that we would have to produce a visiting pack listing all our church organisations, giving contact names and numbers and a short resume of what each group did, along with our mission statement and safeguarding policy. I also understand your suggestion that we include a supplement outlining our stewardship scheme.
Your plan that we should then hold an opening Service to which all the newcomers would be invited, and to which we might fly in a world-renowned speaker for the occasion, is understandable. And then of course we would need your help us to set up a finance committee with budgets and organised fund raising. But what you seem to have missed is that our entire parish consists of something like 70 homes. They would not feel visited, but invaded.
Instead, I feel it would be best if we attempt something a little more low-key: an invitation to sherry after Mattins, perhaps, where we could find out which of them plays golf and who may like to join the Bridge Club. Gradually, as the sherry flowed, we would also seek to discover who would be prepared to go on the brass cleaning, flower arranging and grass cutting rotas, which are the traditionally recognised signs of committed Christians, at least in this parish.
Inevitably, this means that none of our church members will be joining your team as you visit the residents of the new tower block in your parish. Most of our congregation abandoned attempting stairs some years ago and their polite enquiries about which Hunt the residents belong to, and where they stable their horses may lead to a rather stilted conversation.
You are, of course, all prepared to welcome your new residents with enthusiasm, excitement, and frenetic activity; our policy of polite indifference and brief conversations about the weather should soon help ours to settle in in no time.
Your loving uncle,
Eustace
___________________________________________________________________
All in the month of August
It was:
200 years ago, on 25th August 1822 that William Herschel, German-born British astronomer died. He discovered the planet Uranus and infrared radiation, conducted the first deep sky surveys, and was the first president of the Royal Astronomical Society.
125 years ago, on 11th August 1897 that Enid Blyton was born. This enormously popular British children's writer created Noddy, the Famous Five, and the Secret Seven. She is among the world's bestselling writers, selling more than 600 million copies of her books. She sometimes wrote 50 books a year.
100 years ago, on 2nd August 1922 that Alexander Graham Bell died. This Scottish-born American audiologist and inventor is credited with developing the first practical telephone.
Also 100 years ago, on 6th August 1922 that Sir Freddie Laker, British entrepreneur, was born. He pioneered budget airlines. Best known as the founder of Laker Airways. (Died 2006)
Also 100 years ago, on 9th August 1922 that Philip Larkin, one of Britain's most famous post-war poets, was born. One of his most famous poems is 'MCMXIV'. Larkin was often called 'England's other Poet Laureate'. (Died 1985)
Also 100 years ago, from 28th– 29th August 1922 that the first Walker Cup golf match was held in Southampton, New York. The match is held every two years between the USA and UK and Ireland.
90 years ago, on 31st August 1932 that Roy Castle, TV presenter, singer, dancer, comedian, actor and musician was born. Best known for presenting the children's TV series Record Breakers, he broke nine world records himself while presenting it. (Died 1994.)
80 years ago, on 8th August 1942 that the world premiere of Walt Disney's animated film Bambi was held in London.
Also 80 years ago, from 23rd August 1942 to 2nd February 1943 that the Battle of Stalingrad took place. Soviet victory, and the turning point of the war in Europe. Regarded as the largest and bloodiest battle in the history of warfare.
75 years ago, on 14th and 15th August 1947 that first Pakistan and then India gained their independence from the UK.
Also 75 years ago, from 22nd August to 11th September 1947 that the first Edinburgh Festival was held in Scotland.
60 years ago, on 4th August 1962 that Alexander Litvinenko, Russian security agent, writer and journalist, was born. He was killed (probably assassinated) by radioactive polonium in London in November 2006.
50 years ago, on 1st August 1972 that the Washington Post newspaper published the first article that exposed US President Richard Nixon's involvement in the Watergate scandal.
30 years ago, on 30th August 1992 that the German racing driver Michael Schumacher won the Belgian Grand Prix – the first of his record 91 Formula One wins.
25 years ago, on 31st August 1997 that Diana, Princess of Wales, her companion Dodi Fayed and their driver, died in a car crash in the Place de l'Alma underpass in Paris.
10 years ago, on 25th August 2012 that Neil Armstrong, American astronaut (Apollo 11) died. He was the first person to walk on the Moon.
_________________________________________________________
Eat your porridge
A daily serving of wholegrains can help slow down your middle-aged spread.
Recent research has found that the wholegrains found in oats, as well as brown bread and brown rice, are the key to midlife weight control and loss. Wholegrains are usually low in fat, rich in fibre and starchy carbohydrate and often have a low glycaemic index. They also provide a range of nutrients, vitamins, and fats.
One scientist explained that "the data suggests that people who eat more wholegrains are better able to maintain their blood sugar and blood pressure over time. Managing these risk factors as we age may help to protect against heart disease."
So, eating porridge for breakfast could be an easy way to improve your health.
________________________________________________________
Edinburgh Festival - 5th to 28th August
This year marks 75 years of the Edinburgh International Festival.
It was in 1947 that the first Edinburgh Festival was held. It was the idea of the then General Manager of Glyndebourne Opera, Henry Harvey Wood, as well as the Head of the British Council in Scotland and leaders from the City of Edinburgh. Their aim was to establish "a world class cultural event" that would bring together audiences and artistes from around the world. Over the past 70 years, it has done just that, featuring performers from the worlds of dance, opera, music and theatre.
If you would like to see this year's programme, please go to:
https://www.eif.co.uk
___________________________________________________________________
How many hours of sleep do you really need at night ??
Margaret Thatcher famously thrived on four hours a night. These days, 40 per cent of us struggle to nod off at all, while the hoped for 'ideal' is eight hours a night. But how much do we really need?
Recent research at the University of Cambridge and Shanghai's Fudan University looked in depth at sleeping patterns, mental health and wellbeing, cognitive tests, brain-imaging and genetic data.
The scientists concluded that the ideal is to aim for exactly seven hours' sleep a night, from our thirties to old age. Getting too much more sleep than that, as well as too much less, may cause mental health problems and worse cognitive performance.
The study also found that consistency mattered – so it's no good getting nine hours one night then six the next.
____________________________________________________________
Going off to Uni
This month thousands of young people will be preparing themselves for the exciting prospect of going off to what they all call 'Uni' in the autumn. Parents, grandparents and godparents will enjoy a mixture of pride and apprehension. This is a major step in life: leaving home, making new friends, study without compulsion and the heady gift of 'freedom'. Amazingly, the vast majority of students survive it and love it.
As for parents, there are a few basic rules that it is well to adopt. Firstly, don't get too involved in the choice of university. Modern students are a savvy bunch. They actually do talk to their teachers, and they know their way around the internet and social media. It's highly likely that they will correctly identify the 'right' course and place for themselves.
Secondly, be available (on the end of a phone) but leave them space to make the odd silly mistake. Make sure they carry on their person the number of a reliable taxi service, for that occasion when they find themselves in the early hours and far from their digs. Thirdly, don't worry about their being 'lonely'. The average student makes a friend or two in the first ten minutes of arriving in their digs – and sometimes it's for life!
Look forward to their coming home for the odd weekend, probably with some washing, but don't regret it when they go back. In fact, enjoy the experience at second-hand. And lastly, there's a lot to be said for a little daily prayer for them.
_________________________________________________________
Have you taken your mantelpiece seriously yet?
One of the latest trends in fun home decorating is to 'dress' your fireplace. Known as 'mantelscaping', it can range from simply rearranging your favourite things among seasonal flowers, to creating a huge and dramatic floral display with the help of bunched chicken wire that waterfalls down your mantelpiece in a grand sweep to the floor. So if you like putting photos on Instagram, here is your opportunity!
One designer calls mantelscaping a "simple and joyful way" of ushering in a sense of the approaching season. Another finds "there is something meditative" about arranging your favourite things and seasonal flowers on a newly dusted and empty mantel. Whatever it is, "even if the rest of your room looks messy, your mantel can be a grand moment."
So – why not get creative? Take a new look at your own mantelpiece. Empty it, dust it, and then re-decorate it with anything from vases and candles to books, collectables, seasonal flowers, artworks and even shells and driftwood.
And don't do it just once. "Moving things around, and frequently ringing the changes of what you display, will help keep a room feeling fresh and inspiring."
_________________________________________________
How to keep your house cool in a heatwave
When the sun is sizzling overhead, many of us fling wide our windows and even doors, in an effort to get a draught of air through our homes.
But an NHS sleep consultant advises that, instead, people should keep their windows shut and their curtains drawn all day. "It's all due to temperature differentials. As the sun comes up throughout the day it heats the inside of your house.
"If you keep your windows and curtains closed until dusk, however, your house will feel very cool when you go to bed. As the sun sets, open your curtains and windows and you'll feel a lovely breeze coming through your house, which will help you sleep."
____________________________________________________
Walnuts
A handful of walnuts may help reduce your feelings of hunger. Walnuts are unique among nuts in that they are mainly comprised of polyunsaturated fats, which help decrease ghrelin, a hormone that increases hunger. They also seem to increase peptide YY (PYY), a hormone that increases fullness or satiety.
As appetite hormones play an important part in regulating how much you eat, this could be good news. As one scientist says, walnuts "may favourably change appetite hormones so that we can feel fuller for longer."
_____________________________________________________
Smile Lines
**
As you enjoy your children during the holidays, remember …
You spend the first two years of their life teaching them to walk and talk. Then you spend the next 16 telling them to sit down and be quiet.
Mothers of teens now know why some animals eat their young.
Children seldom misquote you. In fact, they usually repeat word for word what you shouldn't have said.
The main purpose of holding children's parties is to remind yourself that there are children even more awful than your own.
**
Sign at a mountain holiday resort
Be careful not to fall here. It's dangerous. But if you do fall, remember to look to the left on your way down. You get a wonderful view on that side.
**
Quick route
Tourist: Officer, what is the quickest way to the hospital?
Officer: Close your eyes, try to cross this street, and you'll be there in 15 minutes.
**
Baptism
In a church, at the font, a small boy was being christened.
His older sister whispered: "Behind his ears, too, Reverend Smyth!"
**
Labels
As part of the admission procedure in the hospital where I work, I ask the patients if they are allergic to anything. If they are, I print it on an allergy band placed on the patient's wrists.
Once when I asked an elderly woman if she had any allergies, she said she couldn't eat bananas. Imagine my surprise when several hours later a very irate son came out to the nurses' station demanding, "Who's responsible for labelling my mother 'bananas'?"
**
The ecumenical dimension of a crisis
During a recent ecumenical gathering, a secretary rushed in shouting, "The building is on fire!"
The Methodists gathered in the corner and prayed.
The Baptists cried, "Where is the water?"
The Anglicans formed a procession and marched out.
The Quakers quietly praised God for the blessings that fire brings.
The Lutherans posted a notice on the door declaring the fire was evil.
The Roman Catholics passed the plate to cover the damage.
The Jews posted symbols on the door hoping the fire would pass over.
The Congregationalists shouted, "Every man for himself!"
The Fundamentalists proclaimed, "It's the vengeance of God!"
The Charismatics praised God for another falling of the Holy Spirit.
The Christian Scientists concluded that, actually, there was no fire.
The Presbyterians appointed a chairperson who was to appoint a committee to look into the matter and submit a written report.
The secretary grabbed the fire extinguisher and put the fire out.
**
New perils
A child was trying to memorise the Lord's Prayer: "…and lead us not into temptation but deliver us from email…"
**
River
A minister had been preaching on the dangers of alcohol. He concluded by thundering: "And that is why, if I had all the beer in the world, I'd take it and pour it in the river. If I had all the wine in the world, I'd take it and pour it in the river. And if I had all the whiskey in the world, I'd take that as well, and pour it in the river." Satisfied that he had made his point, he sat down.
The music leader then stood up, and with a sheepish grin announced: "Our closing hymn is on page 238: 'Shall We Gather at the River'."
**
Have you ever noticed that …
After your hands become coated with grease, your nose begins to itch.
It is a mistake to allow any mechanical object to realise that you are in a hurry.
The sole purpose of a child's middle name is so they can tell when they are really in trouble.
Middle age is when you begin to exchange your emotions for your symptoms.
**
While the vicar's away…
A church newssheet contained the following typo: While the vicar is away on holiday for two weeks, massages can be given to the curate.
**
How prayer reaches God
An anxious mother confided in her minister: "My 10-year-old daughter says her prayers every night, but I am not sure they are reaching heaven."
Touched by her worry, the minister spent some time explaining to her about God's omnipresence. But still, the mother looked worried. So finally he asked the mother why she thought her daughter's prayers would NOT be heard by God.
She explained: "Because when my daughter finishes, instead of saying 'amen', she says 'click, send'."
**
Wrong water
A mother was watching her four-year-old son playing in a small plastic pool half-filled with water. He walked back and forth with an expression of great concentration on his face, while making big splashes. Suddenly, with a look of disgust, the little boy stepped out of the pool and began to scoop the water out with a bucket. "What's wrong, dear?" called the mother.
"On Sunday the minister said Jesus walked on water, but this water doesn't work," he replied.
**
**
So far so good
So far today, God, I've done all right. I haven't gossiped, haven't lost my temper, haven't been greedy, grumpy, nasty, selfish, or over-indulgent. I'm really glad about that. But in a few minutes, God, I'm going to get out of bed, and from then on I'm going to need Your help. Amen
**
Miscellaneous one-liners:
What is a smile? It's when you laugh in a whisper.
Never go to a doctor whose office plants have died.
Genealogy: Where you confuse the dead and irritate the living.
Where does seaweed go to look for a job in the summer? The 'kelp wanted' section.
Memory is what tells a man his wedding anniversary was yesterday.
Happiness is not having to set the alarm clock.
**
Everything is wonderful
My face in the mirror isn't wrinkled or drawn.

My house isn't dirty, the cobwebs are gone.
My garden looks lovely and so does my lawn.
I think I might never put my glasses back on.
_____________________________________________________________
The views expressed in this magazine are those of the contributors and do not necessarily reflect those of St Mary's, it's clergy or the Church of England.